Skip to Content
Premium Dentures for Patients in the Marmora Area
The dental professionals at Marmora Family Dental Associates work with each patient to create and install dentures in the Marmora area of New Jersey. These removable replacements for your lost teeth provide an excellent solution to restore your smile when you're missing several or all of your natural teeth. You can regain your bite and appearance without having to opt for a permanent installation. When you visit our practice for dentures, we fit and customize them to match the size, color, and shape of your natural teeth. Contact us when you're ready to regain function and confidence to chew, speak, and smile. We offer our services to patients throughout the Cape May and Atlantic Counties, including Marmora, Somers Point, Sea Isle, Ocean City, and Egg Harbor Township.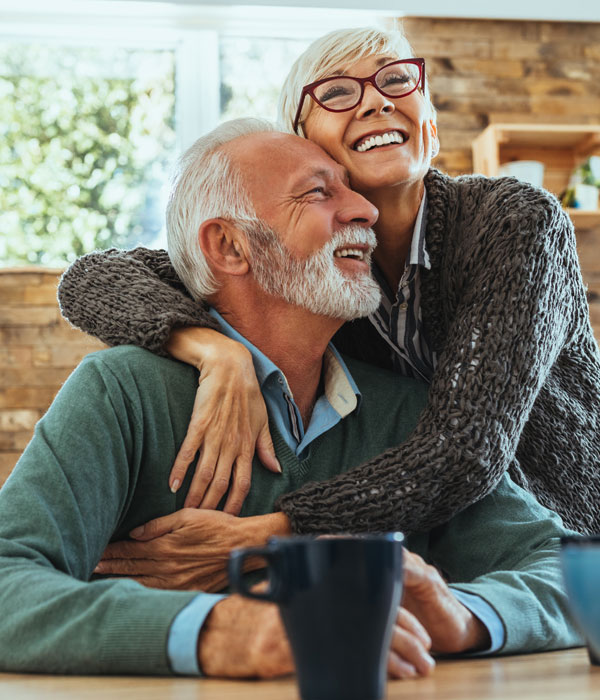 Who Can Benefit from Dentures?
Dentures come in various types, and they all depend on the particular traits of your unique situation. Factors like how many teeth you've lost, the size of your mouth, and any other dental work you've had performed can all impact the path we take in your custom treatment process. When you've lost the entirety of your upper or lower teeth, conventional dentures provide an excellent solution to restore your pearly whites. These full arch dentures give you a properly functioning bite and a natural appearance, so you can feel and look great again. On top of appearance and bite, dentures help you maintain clearer speech since your teeth play a crucial role in speaking. The team at Marmora Family Dental Associates begins the process by creating an impression of your current teeth, off of which we can base your dentures. The lab works to fabricate your new dentures over a couple of weeks, and we'll bring you in for a fitting when they're ready. We take special care to ensure they feel perfect and everything fits properly before you leave our office.
Other Dentures We Offer
If you have gaps in your smile, partial dentures are an outstanding way to fill them in. These appliances combine multiple teeth to restore your lower or upper arch. They stay in place by attaching to the surrounding natural teeth remaining in your mouth, and the replacement teeth blend in with the rest of your arches. With partial dentures, we can connect your teeth to provide a complete, perfect smile to look and feel great while restoring your bite. Other types of dentures we produce for patients include overdentures, mini implants, and many others. There are some instances in which we might have to extract one or more of your natural teeth for a better fit. The friendly and talented team at Marmora Family Dental Associates is ready to take care of you with whichever appliance or procedure your oral condition calls for. If unexpected tooth pain or an accident have you suffering, give us a call and schedule an appointment. Reach out to our office by calling 609-390-0111 at your earliest convenience!