Skip to Content
Crowns & Bridgework: Restoring Teeth in the Marmora Area
Your teeth can sustain damage and decay from disease and neglect. When this happens, you may need them restored with dental crowns and bridgework in the Marmora area of New Jersey. Crowns frequently work in tandem with dental bridges to hold the other in place. Dental bridges live up to their name by bridging the open space in your smile, where you've lost one or more teeth. If the gaps in your smile from tooth loss have you embarrassed about your smile, Marmora Family Dental Associates invites you to book a consultation at our practice. During your visit, we'll discuss your damaged or lost teeth and provide options for the most appropriate treatment. We have many years of experience treating patients residing throughout all the Cape May and Atlantic Counties, including Ocean City, Egg Harbor Township, Sea Isle, Marmora, and Somers Point. Our dental staff has the training and expertise to instill confidence in our ability to provide service for your oral health you can enjoy for many years.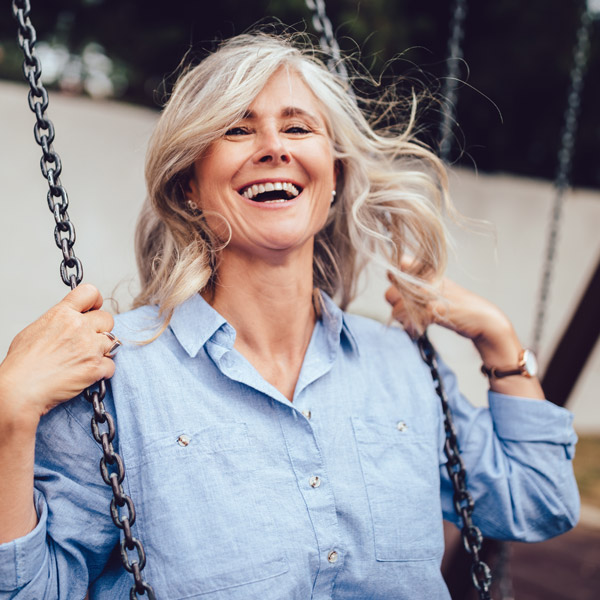 Regain Self-Confidence with Customized Crowns
Our dental specialists restore your teeth by placing crowns, or caps, directly over them to protect and reinforce the strength of the teeth while improving their appearance and function. These custom-created crowns can be the ideal solution for teeth experiencing cracks, breakage, decay, or damage because of how convenient it is to install them. Getting this procedure can end up saving you time, money, and pain or discomfort with a relatively quick and easy process. Other situations in which crowns can help include teeth with unsightly damages, poorly-done dental work, discolored fillings, and other conditions you want to hide. Marmora Family Dental Associates is ready to assist you in attaining a perfect smile, so contact us to set up an appointment to discuss dental crowns today.
Dental Bridges for a Complete Smile
Dental bridges and crowns work with each other to return your smile to a perfect appearance. With bridges, we can fill the gap left by missing or damaged teeth and provide a sturdy foundation for your jawline. If you're missing one or more teeth, the vacant area can allow your remaining teeth to move out of alignment and result in additional dental issues. Bridges can be the perfect solution because they insert replacement teeth, resolve the aesthetic issues, and prevent any further oral problems in the future. When you've lost any teeth, and you experience pain or shifting of your remaining teeth, don't hesitate to give us a call immediately. We can solve the issue as soon as possible because the longer you neglect it, the worse the situation can become. Keep your mouth healthy and your smile beautiful with Marmora Family Dental Associates' custom crowns and bridgework. If unexpected tooth pain or an accident have you suffering, give us a call and schedule an appointment. Reach out to our office by calling 609-390-0111 at your earliest convenience!