Skip to Content
Porcelain Veneers for Patients in the Marmora Area
If you are concerned or self-conscious about the appearance of your teeth, then it's time to explore porcelain veneers. Our patients in the Marmora area are satisfied with the work Marmora Family Dental Associates performs, and they always leave our office looking better than when they came in. Veneers are wafer-thin shells, which we use to cover the front surface of your teeth. The result is a changed shape, size, or length. They are especially useful in remedying cosmetic flaws in individuals with healthy oral health habits.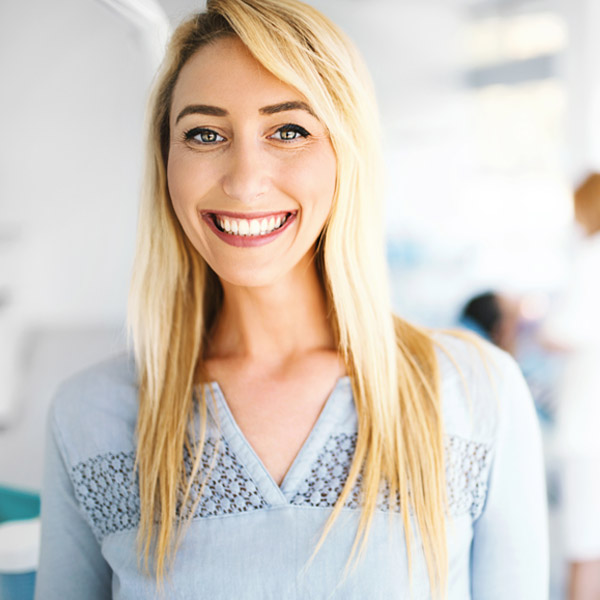 How Porcelain Veneers Can Benefit Your Smile
One of the reasons Marmora Family Dental Associates performs so many porcelain veneer procedures is the effectiveness of the treatment. Veneers target a vast quantity of issues, something that makes them highly-valuable to our patients. Regardless of how you feel about your teeth, veneers are versatile enough to tackle the situation and provide you with relief to the situation.
Change the color of your teeth
We offer teeth whitening, but veneers are a better option for patients with severely discolored teeth from drinking coffee, eating harmful foods, and smoking. By adding the veneer, we can erase the issue and allow you to begin anew.
Alter the size and shape of a tooth or teeth
Worn-down teeth are a normal byproduct of an array of behaviors, including teeth grinding. In some cases, misshapen teeth can occur due to genetics or how your teeth developed during your childhood. Regardless of the reasons, veneers can hide jagged edges and unevenness.
Tweak the alignment and spacing
Orthodontics is a better option for those with significant alignment issues, but veneers can resolve mild problems, such as small gaps between teeth or minor alignment problems better left unaddressed by braces.
Contact the Dentists at Marmora Family Dental Associates
If veneers sound like they might be for you, then feel free to give our office a call for more information. We can let you know additional advantages of the procedure, as well as any potential downsides. More importantly, our friendly front-office staff can schedule an appointment for whatever procedure you need us to perform. To learn about the benefits of our dental services, see us immediately. We serve patients residing in Marmora, Ocean City, Sea Isle, Somers Point, Egg Harbor Township, and all of the Cape May and Atlantic Counties of New Jersey. Don't wait to get the perfect smile you've always wanted; give us a call and schedule an appointment. Reach out to our office by calling 609-390-0111 at your earliest convenience!